Join an expert panel for a 60‐minute, live, free webinar on Wednesday, September 28 at 2pm EST.
ACDE and 3Rs will introduce you to the new 3Rs – Respect, Relationships, Reconciliation website – an online platform of initial teacher education resources, prepared by education and cultural experts, and answer your questions.
This webinar will help initial teacher education students and teachers learn:
How to build confidence and competence in teaching Australian Indigenous studies to all Australian students
Ways to become more effective teachers of Aboriginal and Torres Strait Islander students
What it means to meet Professional Standards 1.4 and 2.41
How to avoid common mistakes made by teachers and schools.
Presenters
Professor Peter Buckskin, Dr Kaye Price, Dr Peter Anderson and Mark Tranthim-Fryer
To register
Please go to http://omnovia.redbackconferencing.com.au/landers/page/d44aaa
All registrants will receive a post-webinar package, including those who are registered and unable to attend at the time. This includes an ebook with the webinar transcript matched to the presentation slides with the edited participant chat stream; a downloadable audio podcast of the webinar; and a link to the webinar video.
Webinar convened by the Australian Council of Deans of Education and sponsored by Teachers Mutual Bank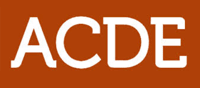 ---
1 http://www.aitsl.edu.au/initial‐teacher‐education/aboriginal‐and‐torres‐strait‐islander‐education